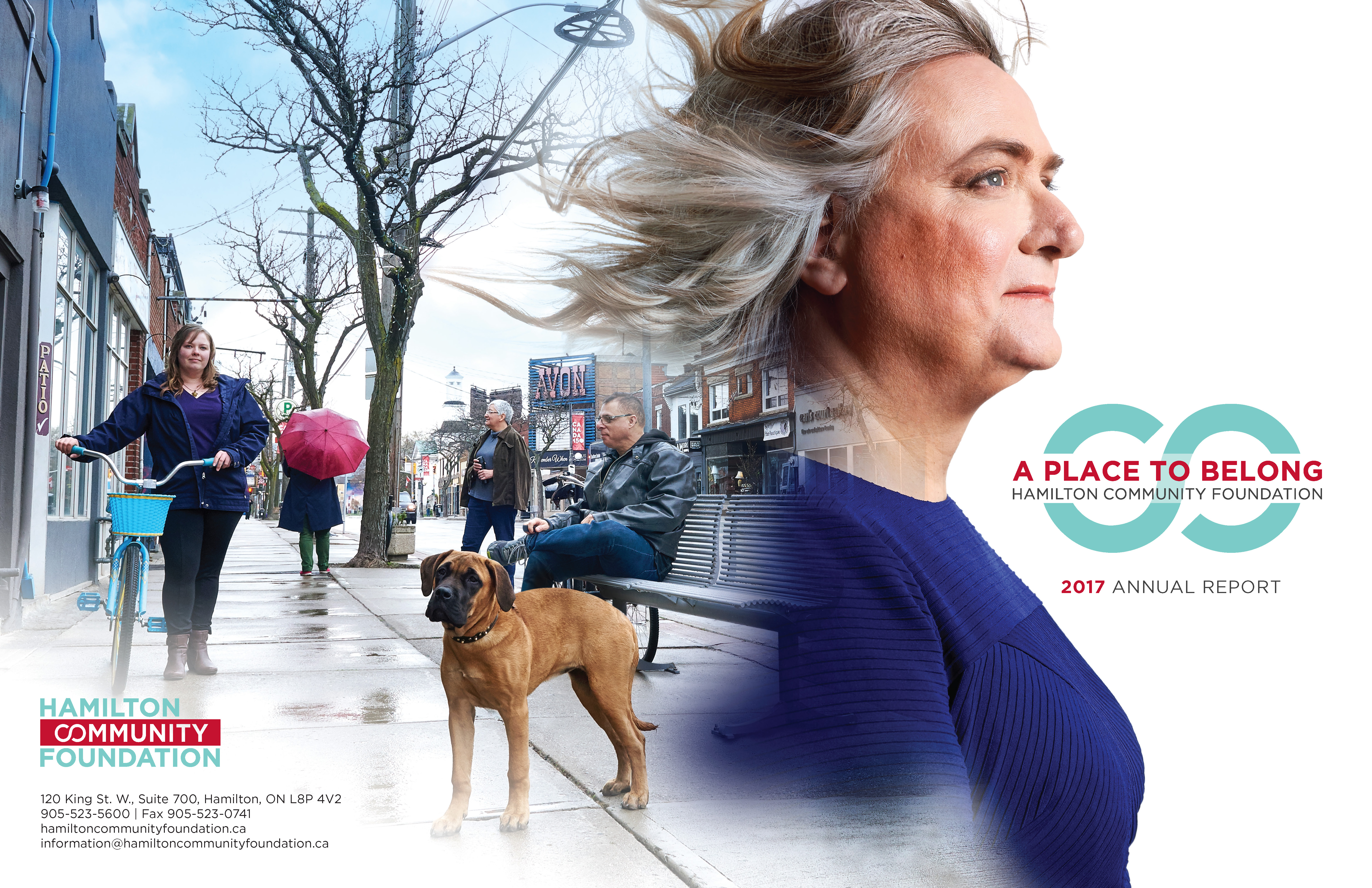 The theme of this year's report — A Place to Belong — illustrates not only the ways in which Hamiltonians are working to build stronger and more inclusive communities, but also the connection between people and place.

The wraparound cover and unique photographic style exemplifies that connection. Julie Bérubé, Tony Lemma, Fatima Mesquita and Autumn Getty are graduates from each of the last four years of HCF's Neighbourhood Leadership Institute. The "NLI" is a leadership and skill-building program that nurtures people's talents, values and interests to transform their neighbourhoods and communities.

It's a remarkable expression of how people, place and belonging are intertwined.

Learn more about the Neighbourhood Leadership Institute here.



Click here for the full annual report in PDF.
We'd love your feedback! When you've read our 2017 Annual Report, please fill out this brief survey.