In today's economy, there are no guarantees of a financially secure adulthood for anybody, but chances improve dramatically with more and better education. It is therefore more essential than ever for students to obtain post-secondary education – college, university or a skilled trades apprenticeship.
Earlier this year, the Ontario Government announced that it would begin providing free tuition for low-income students to attend post-secondary school. This is welcome news, of course, but by itself it likely will not do much to change rates of post-secondary attendance for low-income students.
There are lots of reasons why children from lower-income families attend post-secondary school at lower rates than children from higher-income families, and lack of funds for tuition and books is only one of them. There is a whole network of economic, institutional and cultural barriers that keeps children from achieving their potential.
Far too many Hamilton children are being held back by this network of barriers. While the percentage of Hamilton adults who have not completed any post-secondary education is falling (from 15.7% in 2006 to 13% in 2011), there are still a number of Hamilton neighbourhoods in which low educational attainment is highly concentrated. In other words, there is a lot more we can do to set the next generation of students – every student – up for success.
A new collaborative initiative of the Hamilton Community Foundation and The Fairmount Foundation called ABACUS aims to identify and remove those barriers to open up better educational opportunities for more children.
ABACUS has the ambitious goal of aligning Hamilton's school boards, post-secondary institutions, municipal government and community service providers around the specific goal of ensuring that more students complete high school, graduate and go on to post-secondary education.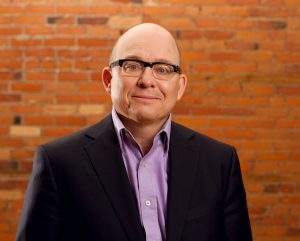 Originally published in Urbanicity July issue.