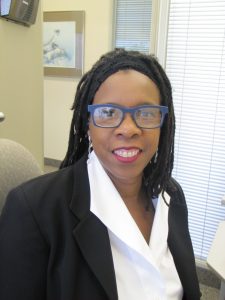 We sat down with Celeste Licorish, Advisor, Philanthropic Services at HCF to talk about what she loves about her job and the work that the Foundation does (and there's a lot to love!) 
The Hamilton Community Fund is the fund which gives the Foundation the flexibility to meet the city's greatest needs.  What do you see as the impact of this fund?
The Community Fund is a really powerful tool. Directing money into specific programs and to particular organizations is good and important work but HCF also has to be able to tackle big social issues and make big changes.
My favourite example is poverty reduction. Fifteen years ago the Foundation decided that poverty was a crucial issue in Hamilton that needed to be addressed. In concert with the City and other key players in the community, it was decided that the best way to tackle poverty was to look at the long term and look for ways to make systemic changes and not just to look at piecemeal or short-term solutions.
Because of the Community Fund, HCF was able to undertake research to determine some of the best options for tackling poverty here in Hamilton, like the Hamilton Roundtable for Poverty Reduction and other initiatives. The research also allowed HCF to look at specific neighbourhoods and working along the lines of projects like Code Red, HCF identified certain pockets where for example, some people were living 20 years less than in other places and how we make meaningful change there.
What was your personal connection to this kind of work from HCF?
I saw this change first hand from living in the Sherman neighbourhood where residents decided to set up a community. This was the way that I actually became connected with the community – meeting neighbours, hearing about a new café that opened up, attending neighbourhood meetings and realizing that this was a community that actually cared. And at the time I had no clue that Hamilton Community Foundation was behind any of it – I just knew that there were other people that were committed to seeing positive changes in the community.
The "aha" moment for me in coming into the Foundation as a staff person was to realize that all of that work, from seven or eight years ago, and everything I was experiencing as a resident in the neighborhood, was actually thought through and developed by the Foundation.  This was a beautiful thing to behold.
Next time Celeste talks about ABACUS, HCF's signature education initiative.