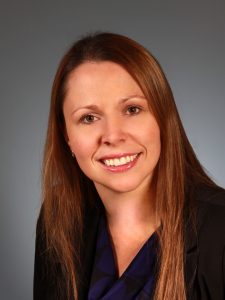 Chantal Copithorn has been a Women 4 Change contributor for the past two years. The senior manager at PwC shares her reasons for contributing to the Women 4 Change fund.
What motivates you to give?
I wanted to make a difference. I was born and raised in Hamilton and have always felt a connection to this beautiful city. I was looking for a cause that supported the city and when I read about the Women 4 Change program and its mission, I was excited.
What encouraged you to get involved in Women 4 change?
Women 4 Change focuses on improving the lives of women and girls in the Hamilton community through various programs. The challenges faced by women are unique (poverty levels, mental and physical health, etc.). As a woman who has always felt supported, I wanted to contribute to a program that would better lives of women and girls in our community. It has also provided me with the opportunity to meet and connect with other women who share the same philanthropic goals.
How is Women 4 Change transforming the lives of local women and girls?
You can see how the programs are empowering the girls. I was lucky enough to meet and speak with a number of girls involved in one of the programs at a Women 4 Change event in May. The girls shared their stories about how the program has helped them grow by sharing experiences and building confidence. The girls were so grateful and appreciative. To be able to spend the day speaking with the girls was very rewarding.
How can women participate in philanthropy?
If there is cause that excites or inspires you then you should support it however you can. Whether it is through financial contributions or volunteering, every little bit makes a difference.
To find out more about Women 4 Change, visit: hamiltoncommunityfoundation.ca/w4c