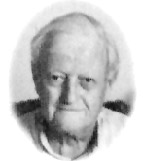 Hamilton-born Francis Hutton attended Delta Collegiate before heading to the University of Toronto where he studied civil engineering. In 1941, he married Bette Margaret Brown, a girl he had met at the Hamilton Figure Skating Club where the two shared a passion for ice dancing. The following year, he left his bride behind to serve with the Royal Canadian Engineers in France and Germany where he helped to rebuild bridges when were destroyed during the Second World War. Returning to the CNR in 1946, Mr. Hutton held a variety of positions that kept him on the move.
His family, which grew to include daughters, Deborah and Margo, lived in many cities across Canada. Eventually, Oakville became home and Mr. Hutton immersed himself in the community by giving his time and expertise to various boards. "My father was a patient, thoughtful and astute man. Emotionally, he was very even. He was on dialysis for the last nine years of his life and he coped with this difficult challenge with a great deal of dignity and courage, " daughter Margo recalled.
Mr. Hutton's generous bequest to the Foundation was one of the many in his will.
Excerpt from 1995-1996 Annual Report