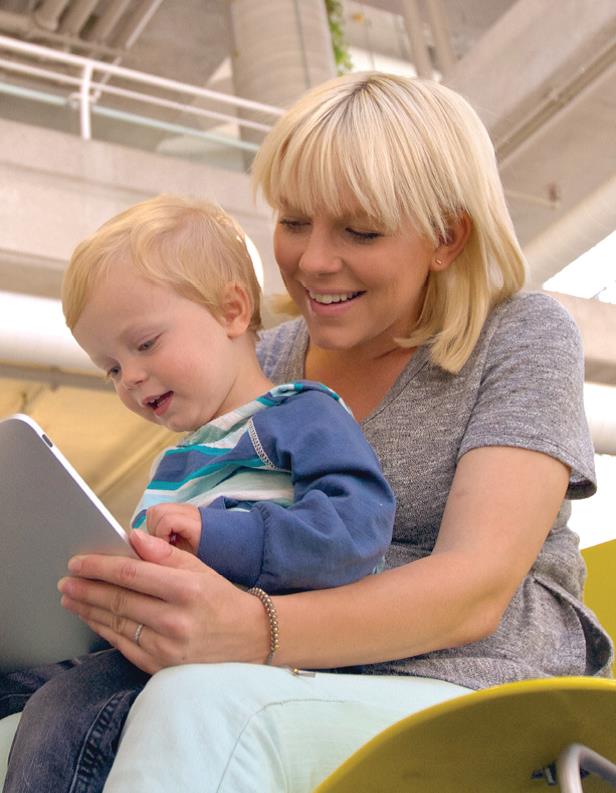 The digital world is a passion for local entrepreneur Chris Farias. So is Hamilton. And so is philanthropy.
By creatively combining the three – and with help from the community foundation, his peers, and local residents – he has created a fund that will give more Hamiltonians the skills and resources they need to take advantage of the digital community.
The #HamOntForever initiative used crowd-funding to raise donations from the online community. The first $10,000 in donations were matched by four donors identified by the community foundation, forming a fund to make grants promoting digital literacy.
Digital literacy is a way of life for Chris's team at Kitestring, a creative branding company, but their work with Hamilton Community Foundation has shown them that not everyone shares that easy access. So the idea of the fund struck a chord with them – and with their local partners. Double Barrel Studios and Brave New Code "jumped in immediately," says Chris. "This initiative would not have happened without them."
The partners created a website and a video to launch the campaign, and wrapped up two months later with a day-long telethon, with notables like Mayor Fred Eisenberger taking a turn at promoting the cause. The effort got great media coverage and Chris hopes contributions continue to come in.  As a "perk" for donating, contributors could submit a hashtag, tweet, post, or video into a digital time capsule that will be revealed in 2030.
"For me, digital literacy means the ability to navigate, evaluate, communicate, and create online," says Chris. He believes that Hamilton is one of the most connected communities, but wants to make sure everyone has access to that online world.  Grants will be made annually over the next 15 years to support that goal.
"Things change so fast in the digital environment," Chris says. "Who knows what will be hot 15 years from now. Maybe we'll open the time capsule and say 'oh my gosh, remember Twitter?'"
Excerpt from 2015 Annual Report