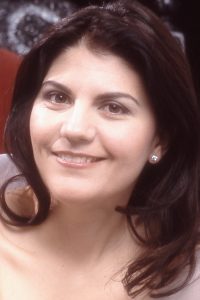 I spent my early years in the Ottawa Valley, and Brockville, Ontario. In school, I was always involved with music and theatre. My parents moved to Hamilton as I was setting a course for university study as a singer and in particular, studying opera. I attended the Faculty of Music at University of Toronto where I was fortunate enough to work with Canadian soprano Lois Marshall. I pursued further studies in New York City at both New York University and The Juilliard School.
I was very fortunate to meet Boris and Ardyth Brott, who gave me my first job in arts management after university. I worked with them for three years managing the festival during the summers and going to school in the fall and winter. The Boris Brott Festival was a terrific place to learn about what it takes to produce orchestral and chamber music concerts. Boris and Ardyth were wonderfully supportive of me both as an artist and a manager behind the scenes. I learned about the bursary through them, as they were very involved in the community.
Today I am the Director of Advancement at Perimeter Institute for Theoretical Physics in Waterloo, Ontario. I live in Dundas with my husband, a professor of chemistry at McMaster University. We have four-year-old twins. I sing to them all of the time – and of late, this is the only formal singing I do. I can't wait to get them started in music lessons and attending concerts in the community. We are fortunate to have so many opportunities to experience the wonder of the arts in this region. Hamilton Community Foundation plays a big part in supporting young artists on stage and the artists who work behind the scenes. The work of the Foundation helps to create an 'eco-system of possibility' which is vital to building our creative and thriving city.
The bursary helped me get a matching scholarship that enabled me to fund my education in NYC. I would not have been able to attend school in New York without it.
Having an established organization like HCF acknowledge talent and ambition in a formal way provides confidence to young artists and students as they are establishing themselves. It also sets the stage for them to give back – because they remember how much they were helped in the early days. Today, I am a donor to HCF because I know, first hand, how much the support of others can inspire one to work harder.
If I could speak to the Geritol Follies committee, I would say, "Thank you. Your endorsement and support gave me the courage and capacity to reach higher and further than I would have on my own."