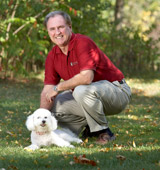 Ron Foxcroft knows the value of sport. It has opened doors for him in business and in life. He wants that chance for all kids.
Owner of Hamilton-based Fluke Transportation Ltd. and Fox40 International Inc., Ron's legendary community support has been recognized with many awards, among them 1997 Hamilton Citizen of the Year, and an Honorary Doctor of Laws from McMaster University.
Ron is also renowned as a professional basketball referee. That career spanned 35 years and 1600 games in 30 countries – including the 1976 Olympic Gold Medal game – and earned him a place in both the Canadian and the Ontario Basketball Hall of Fame. In 2007, REFEREE magazine named Ron one of the "52 Most Influential Officials in North America." He also invented the revolutionary Fox 40 Pealess Whistle.
"There wouldn't be a Fox 40 whistle without the mentors and coaches I had growing up," Ron says. "It was from them that I learned teamwork and leadership."
Research supports Ron's personal experience. Quality recreational activities lead to "a lifetime of better health, increased self esteem, social and leadership skills," in the words of McMaster University's Dr. Gina Browne. Opportunities like camp, playgroups, swimming lessons, and team sports help children improve their academic performance, increase their social skills, and develop a sense of belonging. Especially important, high-risk behaviour goes down.
But for some children, access to recreation is limited. Cost can be prohibitive. Transportation is often a barrier. Children of new Canadians can face cultural or social hurdles.
Ron, his wife Marie, and their sons Steve, Dave and Ronnie aim to break down those barriers through The Foxcroft Family Youth Fund. It will also help with the huge number of donation requests Ron's companies receive.
The Fund is working closely with HCF's Ontario Endowment for Children & Youth in Recreation Fund, which Ron chaired when it was established with challenge funding from the province and matching funds from local donors. "I realized then that the community foundation is the jewel of Hamilton," Ron says. "Working with the Foundation, I know our family can maximize our impact for youth."
Excerpt from 2007-2008 Annual Report