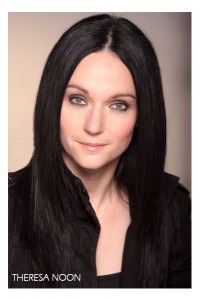 I attended St. Thomas More Secondary School and then was accepted into the theatre program at York University, where I obtained my Bachelor of Fine Arts, Specialized Honours. At York, all students are in
a general theatre studies program for their first year and then audition for their stream for second year. I was accepted into the creative ensemble acting program. Along with it being
a very strict acting program, the students were also required to write and direct pieces. Out of the 200 students that were auditioned, I was one of 26 students admitted into the program. By my fourth year, there were 15 remaining students. Upon completion of my fourth year, I was one of four graduating students and one of two that received honours, an accomplishment that I am extremely proud of. I am now a professional actor, director, producer and singer. Thanks to my parents, I was made aware of the bursary.
The scholarship was a huge part of my being able to pay for my tuition at York University. I paid my own way through a very expensive program and the scholarship not only gave me aid in the financial aspect but also in some peace of mind knowing that people support the arts and care about young people's education.
Each year I needed to supply my marks and a letter from a professor to maintain the scholarship and it was a great way for me to show the Foundation that I not only appreciated the scholarship but also that I was taking my education very seriously.Attending theatre school and obtaining my degree is one of my greatest accomplishments and helped me prepare for my professional career. The scholarship helped make that possible.
I was and still am extremely grateful for the scholarship. The financial assistance helped me achieve my dreams of becoming a professional artist. Thank you for helping make this possible!